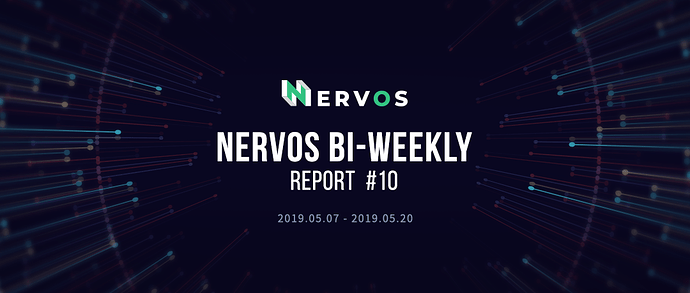 On May 18, 2019, Nervos CKB testnet — Rylai, was officially launched. So far, the block height has reached 50,000. Many users continuously consult questions about operating the nodes and participate in the testnet.
The testnet is still only a small step. After Rylai, what else is worth looking forward to?
Here are the latest updates at Nervos:
Development

In the past two weeks, we released v0.11.0 and v0.12.0 for testnet launch. We did many performance test, and have resolved several performance issues and fixed many bugs.
The biggest features highlights in the new version :
For more details be sure to check out Ian Yang's bi-weekly Nervos CKB Development Update
Community
Nervos Fans

Random interesting stuff
Upcoming events
Join our community
Thanks to our new partner Zhichun's translation and Toya's review.