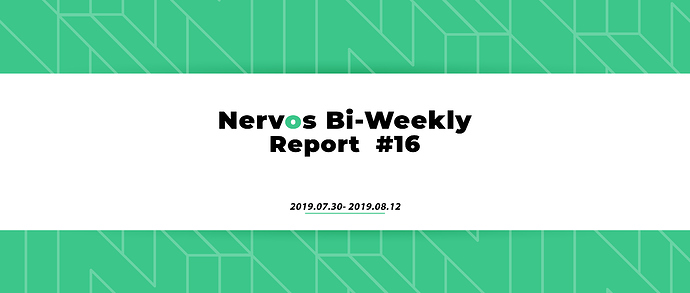 Highlights
The mining competition round 3 is ongoing. There are a total of 6 million CKB tokens rewards in this competition, and GPU miners can just have fun!

Blockchain Week in Berlin is Coming! CKB-VM Core Developer Xuejie will be presenting at Web3Summit and DappCon. For more Nervos events in Berlin please check here.

Next two weeks Nervos will be in 13 cities worldwide and participate in 23 events!
Development
Community
Beyond Consensus

NC-Max Community Activity Results

A total of 20 community partners earned the award. Thanks for your contribution to Nervos community.

Events Recap

Nervos AMA

Our top team members (Jan、Kevin、Xuejie) answered community questions. Check AMA Highlights to learn more.

Nervos in Hangzhou

Williams gave a speech regarding MimbleWimble.

Haichao was invited to a panel discussion of "Cross-chain".

Nervos in Xiamen

Ryan was invited to a speech about PoW and consensus mechanism at the SparkPool Meetup.
Something to read
Upcoming events
U.S.

China

Canada

August 12–16, SAC, Ontario, Alan Szepieniec

Germany(Berlin)

Russia

Vietnam

Korea

Aug 31, Nervos Meetup, Ryan (Nervos Community Manager)
Nervos Fans
Telegram: 7584

Twitter:4311
Join our community