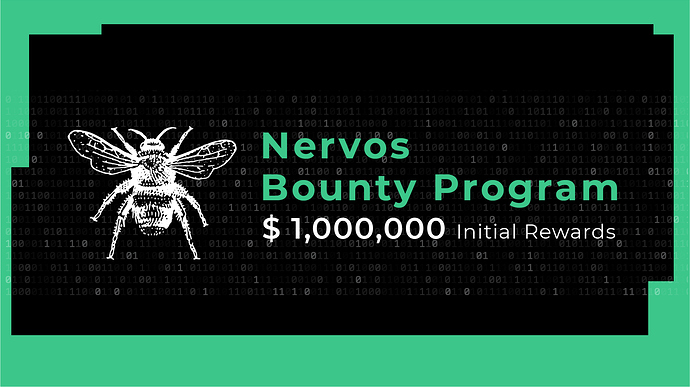 Highlights
Nervos Bug Bounty is live

Nervos Bug Bounty program is officially kicking off! Help identify and squash potential bugs ahead of our mainnet launch. Up to $25,000 USD paid out per bug, based on severity, with $1,000,000 in total bounties available.

Fireside Chat with Polychain and Nervos
Development
The CKB development team is preparing for the mainnet launch. Please check the Development Updates.
Community
Mining Competiton

We have launched the second stage of the 5th and final round of our testnet mining competition. You can check the results of the first stage on the mining competition website.

Up to now, there have been some mining pools to support CKB testnet mining, they are: SparkPool, F2Pool, UUPool, BeePool, Huobi, BTC.com, 2Miners, HashPool, ViaBTC, MatPool…

Events Recap

Nervos in Osaka

Nervos in Russia


During the Blockchain Life conference in Moscow, we discovered a large and growing Nervos community!

Nervos in Berlin

Matt Quinn shared our solution to the scalability problem during a CKB at Berlin Meetup.

Recommended
Upcoming events
Tokyo

San Francisco

Oct 26, ZK summit, Alan Szepieniec will attend as a speaker.

Oct 28-29, CESC, Kevin will attend as a speaker.

Oct 29, Token Economics: Sustainable Business Models, Nervos with 1kx, NEAR, Fluence

Oct 30, Rust in blockchain workshop day, Nervos with Oasis Labs, Parity Technologies, NEAR

Oct 30, Layer 1 Blockchain Architecture, Jan will attend as a speaker.

Dec 1, Epicenter, Jan will give a speech"Nervos CKB: Follow the Trail of Bitcoin".

Dec 1-3, Defi Hackathon, Tannr Allard will attend as a Judge & Mentor.

Dec 2, SFBW CTO party, Jane will attend.
Join our community