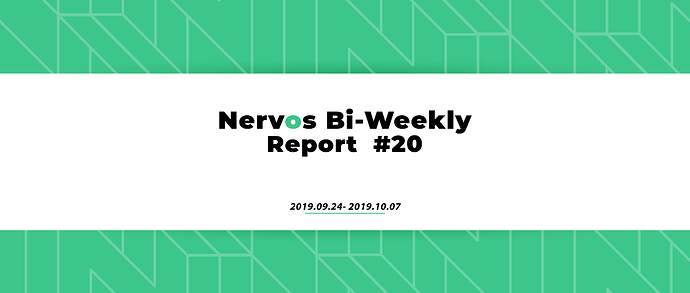 Highlights
The final round of mining competition has several stages. There is 1200w CKB reward in stage one, more details please check here.

Nervos Co-founder Kevin was interviewed by Newsweek: " BETTER THAN BITCOIN? "

This week Nervos came to DevCon 5 in Osaka. We hosted two Meetups with topics "Crypto in Asia" and "The future of layer2". More than a dozen projects had a discussion together. During this period, Nervos was also interviewed by local media. We will continue to push detailed progress for everyone.
Development
Events Recap
Crypto Wednesday No.28

Nervos in Osaka

Jan, Kevin, and Cipher were interviewed by Cointelegraph.
Something recommended
Random interesting stuff
Upcoming events
Nervos Fans
Telegram: 8540

Twitter: 4726
Join our community