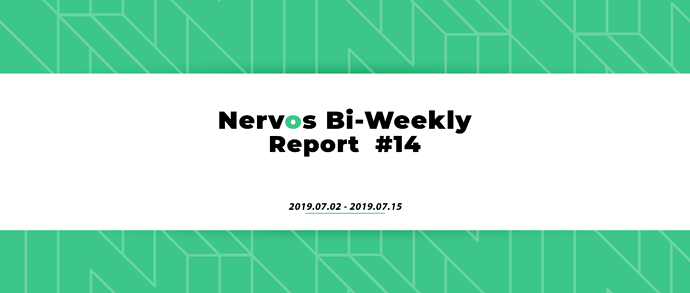 Happy July! Followed by the partnership with Huobi, Nervos also formed the partnerships with Bitpie, Hashkey, and Cobo. In the fourth quarter of Manniet release, they will provide first-class wallet services for CKB holders. For the further updates, please check below.
Development
Fixed severe bugs in v0.15.0

NervosDAO is implemented via CKB VM now

Neuron, the wallet, has released first several alpha versions

For more technical details, please check Nervos CKB Development Update.
Community
Nervos Fans
Telegram: 6951

Twitter: 3173
Random interesting stuff
Nervos is hiring! If you are a blockchain development engineer or interested in blockchain research, we would love to hear from you. For the full announcement and to apply, please visit the website.

Common Knowledge Bridge program is drawing to a close. We hope that all participants have awarded through our four online lessons.
Upcoming events
Join our community
Thanks to Lilian 's translation.