Thanks everyone for participating in Mining Competition Phase 1, we have seen 21,737 mining addresses created during the two weeks, and the hash rate has hit 3.5M gps.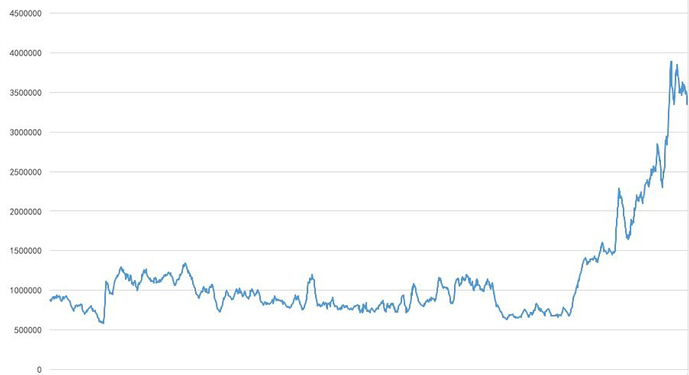 You can check the result of the mining competition phase 1 here: https://mineyourownbusiness.nervos.org/
Next mining competition will begin on July 13rd 6:00 AM (GMT+00). This time we will have FOUR MILLION CKB tokens as rewards.
Mining Competition Phase 2 Request for Comments
The intention is to test the stability of the consensus and test the impact of the hashrate fluctuation on the consensus.
If you have any recommendations on how we could better reach the goal, please reply here. This RFC will open till July 10th 6:00 AM (GMT+00), and we will incorporate them into the official competition rules, which will be released on July 13rd before the competition.
MINING COMPETITION PHASE 2 (4M CKB)
Reward One: Mining Whales (2,400,000 CKB in total)

Block rewards produced by each address will be ranked. Upon the completion of competition, top three addresses that mined the most block rewards will get rewarded.

First place: 1,200,000 CKB Tokens
Second place: 800,000 CKB Tokens
Third place: 400,000 CKB Tokens

The top three rewards will be ranked according to the total block rewards obtained by the address.

Reward Two: Lucky Block (up to 80 winners)

At the end of competition, each address that received block rewards at block height of 1,000 and multiples of 1,000 (Mining Whale winner addresses excluded) will be given 20,000 CKB tokens as rewards.
Rewards are based on data from CKB explorer, so uncle blocks will not be included.